What actually Is the Metaverse
what is the metaverse:
The metaverse is a communication medium that connects physical and virtual worlds. It's a digital world with augmented reality and virtual reality technology that will revolutionize how we connect, communicate, and access information.
Companies must deliver at scale to fulfill the metaverse's promise. Scaling services, technology, and even people to deliver consistent and secure connectivity, everywhere and for everyone Scaling technology in a world where digital and physical realities coexist.
"The metaverse is a three-dimensional version of the Internet and computing in general."
People can control their personal experiences in the metaverse while engaging with others from all around the world. The Metaverse will allow them to connect and collaborate in novel ways by utilizing augmented reality, avatars, virtual worlds, and applications with limitless potential. The Metaverse is the pinnacle of the consumer experience.
Ball said,
"The metaverse will expand the digital economy, which is the primary growth driver of the global economy."
What are all the metaverse's platforms?
Metaverse platforms are essentially virtual platforms that assist developers in building new virtual experiences through the application of augmented reality, virtual reality, and other technologies Metaverse platforms serve as links between both the virtual and physical worlds. Metaverse Platforms in High Demand are the following:
1. Decentraland:
Decentraland also allows users to enjoy metaverse affairs on virtual parcels of land owned by other users. Decentraland, as one of the major metaverse platforms, provides unique options for learning and enjoying virtual experiences. Users can purchase and sell virtual land as well as assets such as names and avatars on the Decentraland Marketplace. Also, Decentraland arranges worldwide events to bring the value of the metaverse to every person.
2. illuvium:
Illuvium is the newest addition to the list of metaverse platforms to keep an eye on. It is essentially a completely decentralized RPG adventure game with collectibles.
The game requires players to explore vast and different landscapes in search of magical creatures known as Illuvial. A metaverse timeline is another intriguing feature of the metaverse platform. Players might enjoy the game's smart design as well as the storytelling experience.
3. Sandbox:
The Sandbox is without a doubt one of the must-have additions among the top ten metaverse worlds platforms in terms of popularity. It is an Ethereum blockchain-based, decentralized NFT game metaverse. Sandbox can be used by players to create, sell, buy, and monetize virtual reality NFTs.
4. Axie Infinity:
The Axis, or fascinating beings, populate the Axie Infinity metaverse. Pet the creatures and employ them for various tasks in the game. Players, for example, might use the animals, sometimes known as Axis, to develop, expand, or protect their universe. The Axis can also be used in fights and wars with other worlds in the game.
5. Crypto Voxels:
Crypto-voxels has also established a distinct reputation for regularly hosting events for users. Users can use the platform to create metaverse real estate and sell their virtual properties. Users can design prefabricated buildings, such as art galleries and cooperation spaces, as well as streets and harbors, and sell them.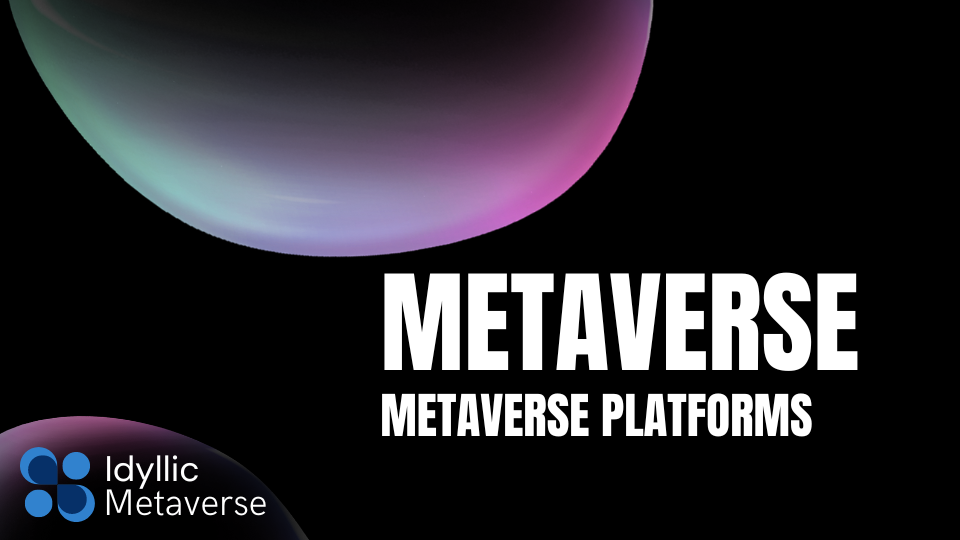 6. Bloktopia:
Bloktopia's name focuses heavily on the platform's link with the metaverse. It is a metaverse platform with virtual real estate blocks that block token holders can access. Bloktopia is one of the more engaging platforms on the list of metaverse platforms to try in 2022. The game includes a virtual skyscraper with 21 levels.
7. Metahero:
Metahero is a one-of-a-kind entrance among the main metaverse companies, offering a unique combination of features and value benefits. Metahero, created by Wolf Digital World, acts as a portal into the world of the metaverse. The metaverse platform incorporates 3D scanning and modeling technology to create an immersive environment filled with devices and avatars. Metahero's technological capabilities can aid in the creation of realistic 3D avatars as well as virtual objects.
8. Star Atlas:
Star Atlas' reputation as one of the top metaverse platforms has grown in recent years. It is a blockchain game with a space-themed concept. It is intended to be a multiplayer metaverse that will allow everyone to see the future of technology. The platform facilitates the purchase, sale, and creation of NFTs.
9. Roblox:
Without Roblox, the list of metaverse platforms you should try now is incomplete. It is an online gaming platform that allows users to design their games. It is now a metaverse platform offering a variety of virtual experiences for all users, particularly VR experiences.
10. Idyllic Metaverse:
An idyllic metaverse is a place where the boundaries of reality and the virtual world blur. It is a place where technology blends seamlessly with the natural world and where people can explore and interact in ways never before possible. It is a place where the impossible is possible.
The Metaverse's Importance:
1. It is a novel method of communicating with users:
As a business, you may use the Metaverse to provide clients with a whole new level of immersive experiences and entertainment alternatives. If your company is one of the first to offer clients a Metaverse experience, you will get a competitive advantage and a lot of attention.
2. Businesses can locate virtual event chances:
It's not unusual to organize a conference or live event that can be viewed both online and in person. Many people are unable to travel to a professional conference or lecture, but this is no excuse for not learning more. A conference in the Metaverse vr, as opposed to a simple Zoom or Google Meet stream, can be a full-fledged VR experience with suitable networking and participation opportunities rather than just another video in a small window with comments underneath it. Because of VR and the Metaverse, audiences will feel more present and immersed in the event.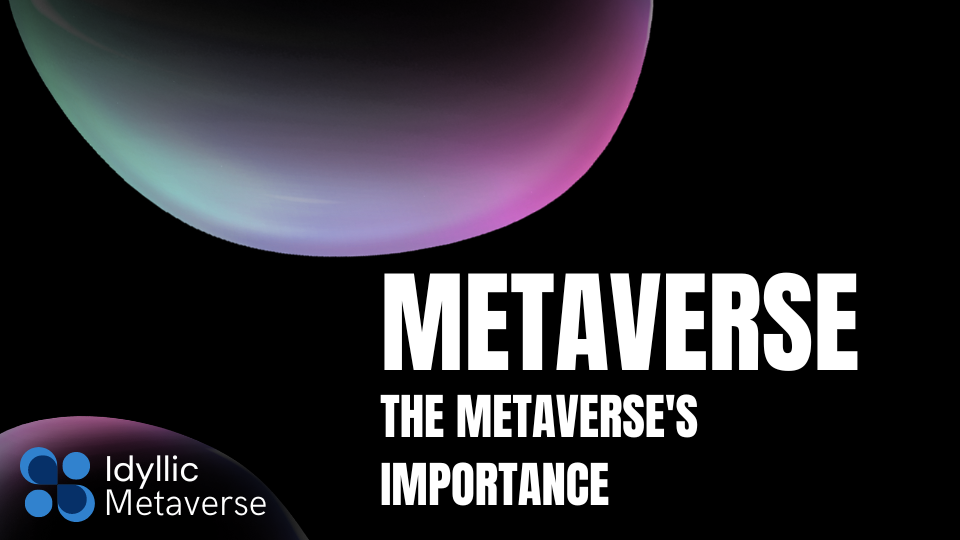 3. Businesses can display and sell their products:
Several companies are already using augmented reality to allow customers to virtually try on apparel or eyewear, see how new furniture would fit in their environment, or get a makeover with new hair or cosmetics. In the metaverse, it is possible to have similar experiences but in a better way.
4. The metaverse creates a new advertising medium:
People appreciate hearing stories that convey considerably more about a company's ideas and values than simple phrases. Storytelling will evolve into "story living" when audience members become active players or even characters with a say in the events rather than passive listeners.
5. It is feasible to improve teamwork and processes:
We have all come to terms with the new reality of online meetings and remote teamwork. These tactics were imposed on us, yet they worked just as well in a face-to-face office atmosphere. Using the metaverse can help improve workflows even more. Meetings will be displayed as a group of people sitting in a room rather than as Zoom calls.
FAQS:
Q-How long will my Metaverse stay online? Are there time limits?
A-There are no time constraints. Your metaverse can continue to run indefinitely.
Q-How can I get in touch with other users?
A-You can communicate with people via 1:1 voice calls and text chat. You can also communicate with others by participating in a group audio call of 6–8 users in networking zones or meeting rooms.
Conclusion:
The Metaverse will be one of the primary technologies that will transform the digital world in the coming years. According to a recent survey conducted by the technology company Ciena, 78% of corporate customers worldwide are interested in exploiting the metaverse. That is why businesses must plan for this technology.